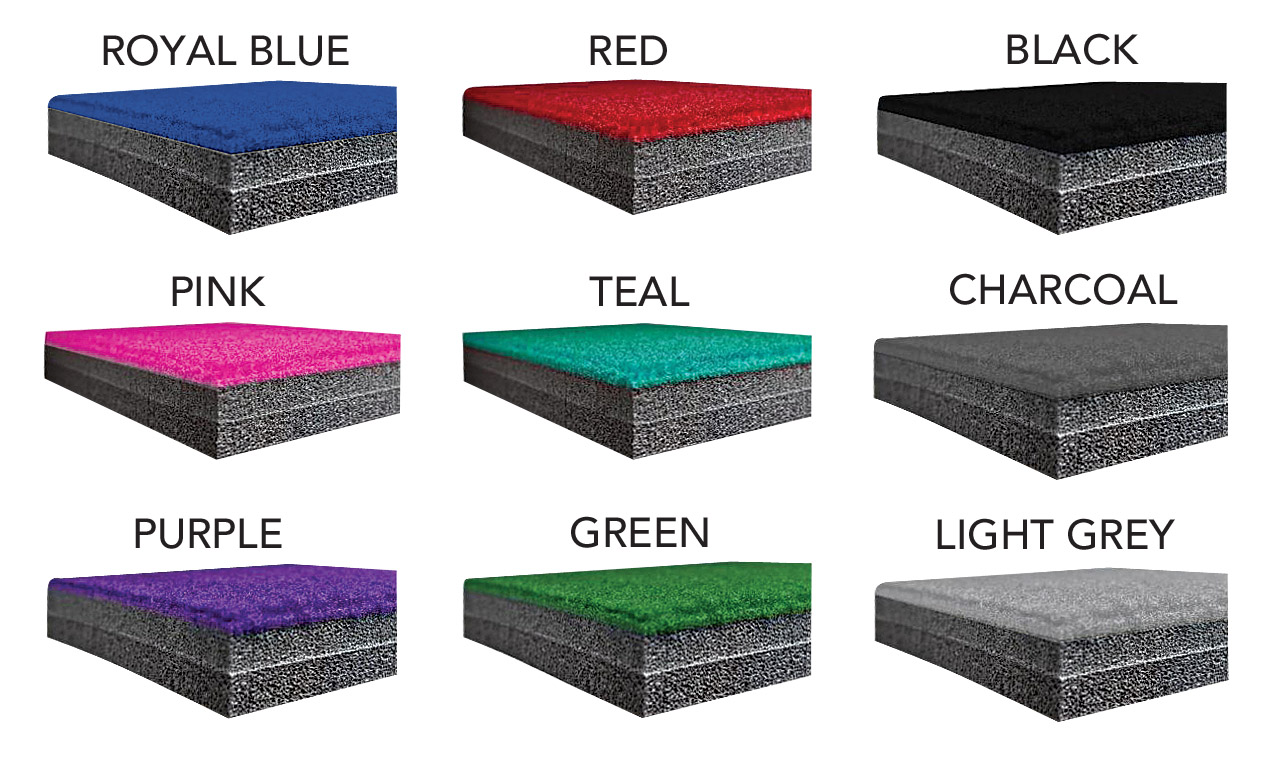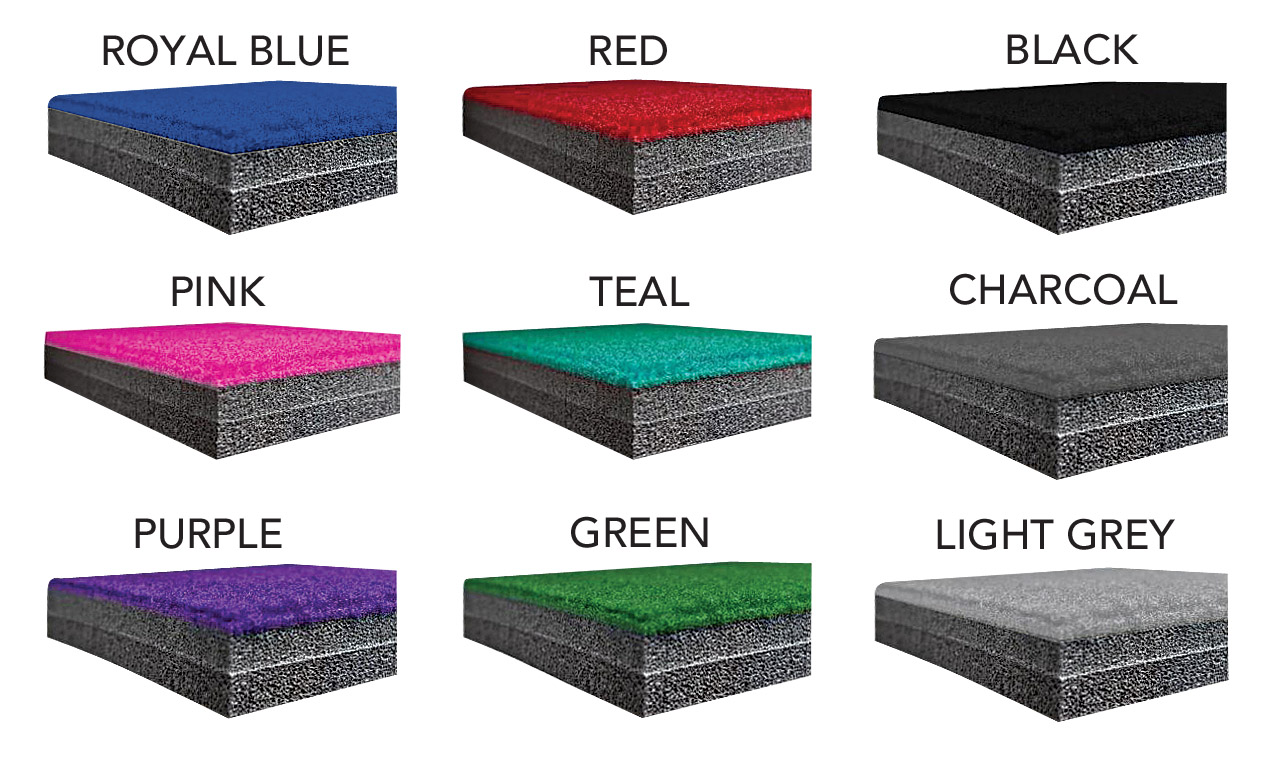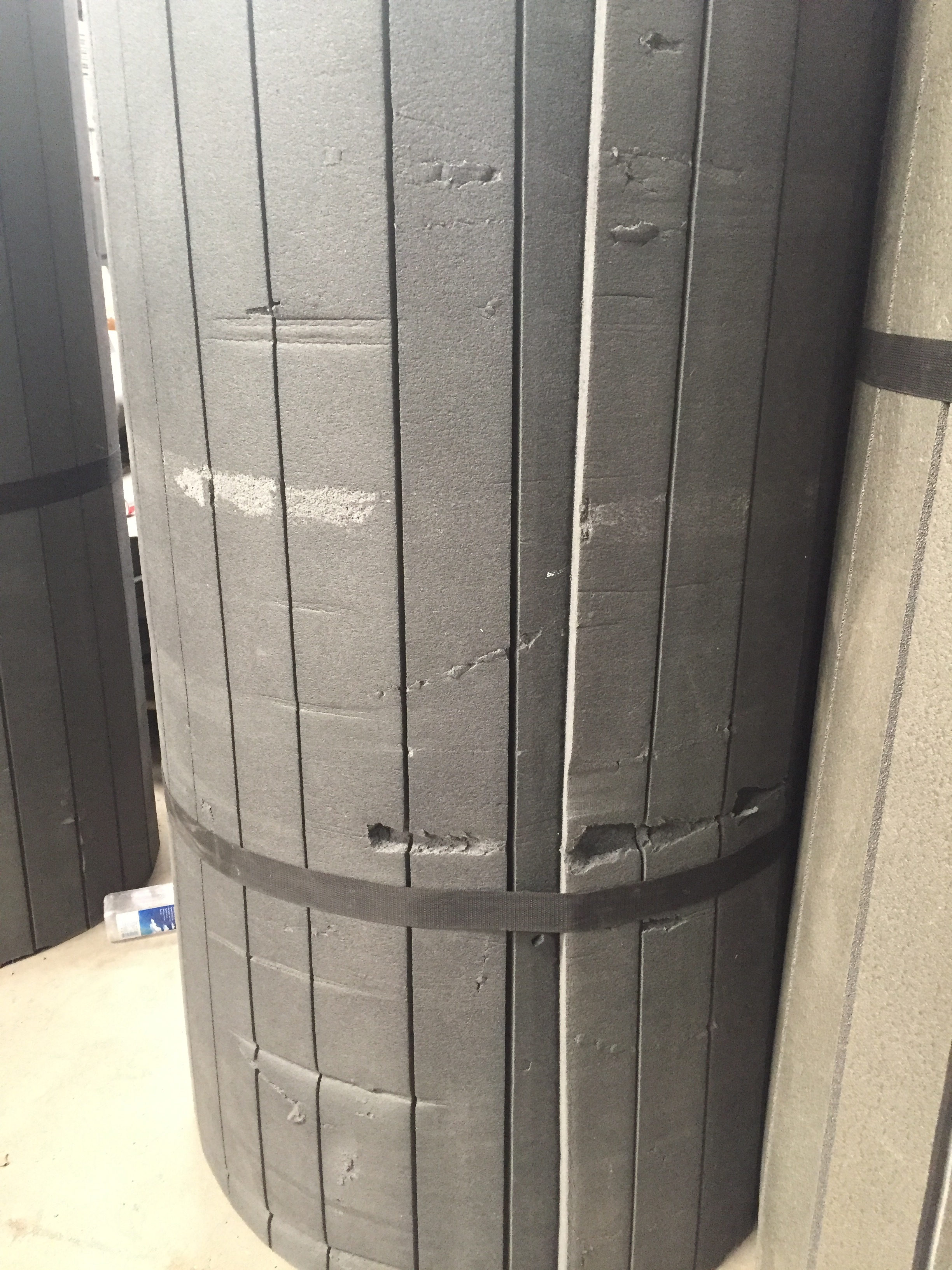 Additional Info
Shipping Zones
Zone 1: Southeast
Zone 2: Midwest, Southwest, East Coast
Zone 3: Northeast, Northwest
855-827-7474 for more details
This 6' x 42' Flexible Roll of carpet Bonded foam is 1& 3/8" Thick.
Easy to Move and Set Up
One-Person Set Up
No Flipping
Carpet Protected on Inside of Roll
Rolls Won't Unroll When Set on Edge
Easy Storage
5-year limited warranty
Revolutionary manufacturing method produces a unique mat easily put down or rolled up by one person in minutes. No flipping required.

Top quality carpeting is permanently bonded to crosslinked polyethylene foam base.

Foam is slit widthwise every 4 inches (the reason it is so easy to roll out or up).
Available as single 6' x 42' rolls. Purchase full 42' x 42' floor (7 rolls) or 54' x 42' floor (9 rolls) and save! Multi-roll Flexi-Roll floor systems include velcro strips for joining individualrolls for larger floor configurations.

*IMPORTANT WARRANTY INFORMATION**

ALTERING THIS PRODUCT IN ANY WAY--INCLUDING CUTTING IT TO FIT SIZE--VOIDS MANUFACTURER'S WARRANTY AGAINST DEFECTS IN MATERIAL OR WORKMANSHIP AND NO RETURN WILL BE ACCEPTED. MANUFACTURER'S WARRANTY COVERS ONLY FULL, COMPLETE AND/OR UNALTERED ROLLS.