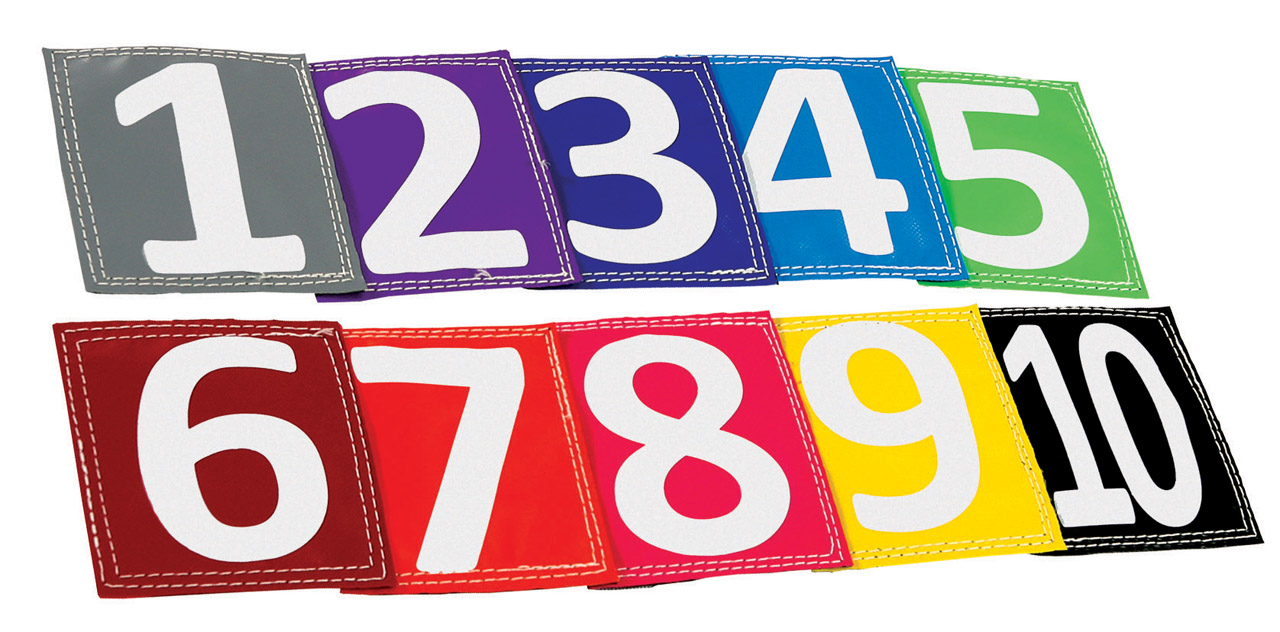 Pre-School Fundamentals
Sticky Numbers
The Tumbl Tape is a colorful, 20ft long Velcro strip. Using the 2ft. color blocks of the Tumbl Tape, athletes begin to understand the value of LONG tumbling early on. The markers and colors are also great for knowing hand placements when tumbling into the pit or uphill onto a resi mat. You won't have to remeasure your steps over and over.
Set of 10 numbers (1-10), 4-1/4" x 4-3/4", each number is a different color.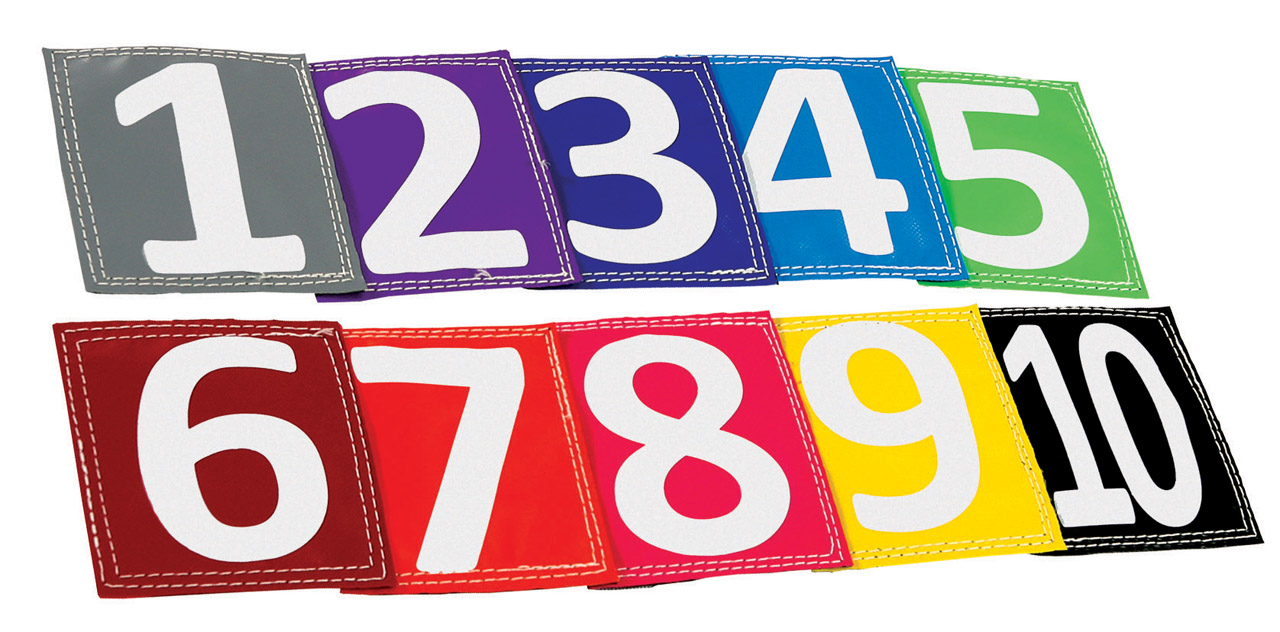 Additional Info
The Tumbl Tape is 20 ft long and is made up of 4in wide hook Velcro on the back to secure it to any closed loop carpet. The front, or top, is 4in loop Velcro which makes it soft on the feet, but also useful to stick Velcro place markers. (See the numbers, sold separately).

The Tumbl Tape is also ideal for organizing your preschool and rec classes as each student will easily find their own color on the line! Challenge students to use the line for jumping, hopping and hurdling. You'll want several of these handy lines around your gym or school for color-filled fun and great learning! The Tumbl Tape can also assist with class management, hence the popular name Listening Line, and color recognition for preschoolers.
4in wide x 20ft long

4in loop (soft) Velcro on top on which products like Velcro Numbers can be placed

4in hook Velcro on the bottom to connect to closed loop surfaces

Every 2 feet is a different color