Victory Spring Floors
Spring Floor CUSTOM
Contact us at 855-827-7474 for a quote.
Images: Custom gym Design by Victory Power Systems StingRay All-stars Kenesaw, GA
Mats not included in pricing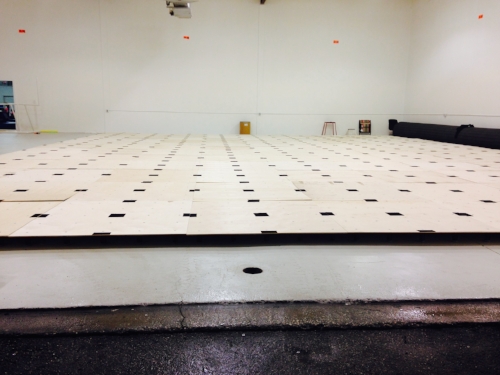 Additional Info
Assembly Instructions (click here)
Victory Athletics Spring floor, assembled; Two layers of Baltic Birch/Velcro system with oversized Velcro & 4" springs with pop in retainer cap. Each bolt is held in with liquid nails on the t-nuts. Victory uses Bolts instead of screws or rivets to ensure each spring assembly will stay attached. Baltic Birch wood, using springs made of piano wire.